WHAT IS WAVE?
The WAVE Regional Center of Excellence (WAVE CRe) is a scientific and technical platform that aims to increase food production in Central and West Africa, in a sustainable manner, by developing effective methods for the control and management of transboundary plant pathogens, as well as preventing the incursion of exotic plant diseases into new areas. 
Launched in 2015 with funding from the Bill & Melinda Gates Foundation (BMGF) and the Foreign, Commonwealth & Development Office (FCDO) of the United Kingdom, WAVE conducted a successful first phase that resulted in the donors granting the program a second phase in 2019 and extending its geographical scope. 
In 2021, the WAVE program was established by the Economic Community of West African States (ECOWAS) as a Regional Center of Excellence for transboundary plant pathogens which will empower smallholder farmers to protect their crops. 
Headquartered in Côte d'Ivoire, WAVE relies on a network of universities, national scientific and biotechnological research centers in 10 Central and West African countries (Benin, Burkina Faso, Cameroon, Côte d'Ivoire, Democratic Republic of Congo, Gabon, Ghana, Nigeria, Togo and Sierra Leone). 
WHY WAVE?
WAVE's initial work was focused on root and tuber crops, as they play a key role in Africans' dietary habits. Particularly rich in protein and carbohydrates, they represent an important source of energy for the human body. Besides, the sales of manufactured and industrial products made from root and tuber crops, generate incomes and jobs for local populations. They are vital for thousands of African smallholder farmers' survival. However, their production is affected by several constraints, the main ones being viral diseases. 
In order to protect smallholder farmers livelihood and ensure Africa's food security and economic stability, WAVE decided to be proactive and developed a harmonised and coordinated method to control and prevent root and tuber crops viral diseases spread into 10 West and Central African countries. 
With this approach, WAVE was able, over the past 6 years, to develop functional and effective surveillance and diagnostic as well as early warning systems abilities that are now extended to other crops and plant pathogens. 
CASSAVA, OUR STAR CROP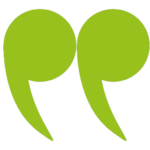 Cassava was named the "21st century crop" by the Food and Agriculture Organisation of the United Nations (FAO) for its resilience to climate change and its ability to address food security challenges. In Africa, cassava feeds nearly fifty hundred (500) million people, as it is affordable and easy to grow. It can also be processed into a variety of foods and used for industrial purposes. Thus, with the sales of cassava's manufactured products local populations considerably raise their income. However, cassava production is threatened by two main viruses: Cassava Mosaic Disease (CMD) and Cassava Brown Streak Disease (CBSD).
The first disease is widespread in Africa and causes 40 to 70% yield loss. As for CBSD, it can cause up to 100% yield loss. It is currently present in Rwanda, Burundi, South Sudan, Congo and DRC and is spreading towards Central and West Africa. An outbreak of these two main viruses, especially CBSD, would be a complete disaster for African smallholder farmers. Learning from the mistakes in the management of the Ebola virus outbreak, WAVE decided to be proactive and addresses cassava viral diseases threat by monitoring, predicting their spread in Central and West Africa regions and developing preventive control measures with the governments.